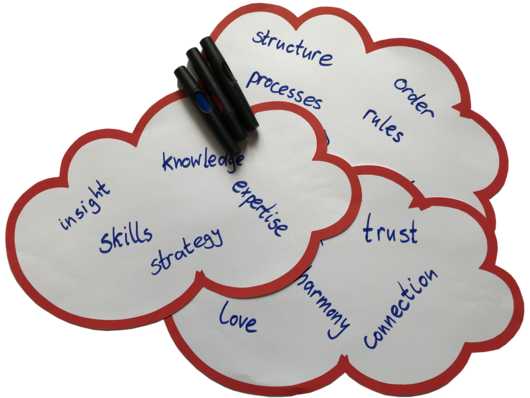 We can help you to work together better
We consult with you and with each other, and we help you to find a good balance for whatever you need to work together – listening and understanding, clear structures and processes, and expertise and results.
We work with businesses and organisations in Germany and internationally, including large companies, non-profit organisations, public sector organisations, education, small businesses and individuals. We trust in our clients' ability to find their own solutions and ways forward, while we faciliatate forms of communication that assist them in the process.
We work in English and German.
We reflect on questions that we are asked in our work – questions that people are asking about their work. We explore some answers too. Briefly. These are just possibilities, and if you look for your own answers you might find some very different ones. In life and work there is always more than just one answer.